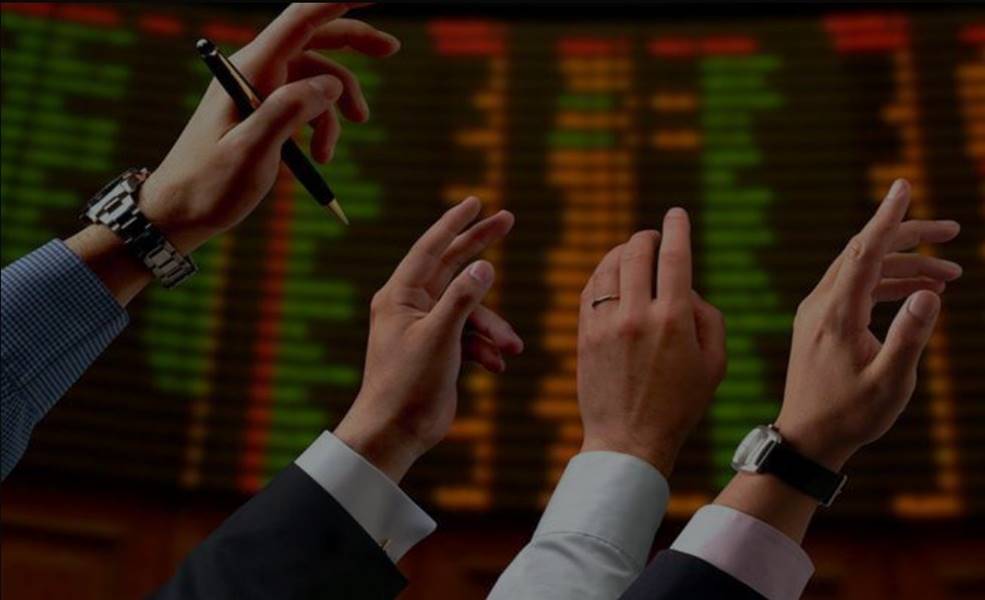 Is the Stock Market Approaching 'Euphoric Territory'?
Stocks posted their second-best month in over 20 years as the SPDR 500 (SPY), Nasdaq 100 (QQQ), and Russell 2000 (IWM) gained 12%, 14%, and 18%, respectively.  The only month a blend of these major indices performed better was this past April with stocks rocketing off March lows — 2020 continues to bring the hits.
But, what was initially a baffling stocks race to all-time highs, even as the Main Street economy plunged into near depression, has become full-blown confusion for traditional market mavens. How can stocks keep going up to values well above pre-pandemic levels despite hard evidence that a huge swath of corporate profits will be severely hampered for the foreseeable future?
Get access to everything the Options360 Service has to offer for just $19! 
Four quick answers
The four quick answers are 1) markets are forward-looking and expect a full recovery within the next year, 2) many companies are actually benefiting from the shifts caused by the pandemic, especially shifts to digitalization, 3) the Fed supplying free money and asset-buying backstop, and 4) overt speculation across multiple pockets of asset classes.
The upshot is we seem to be approaching a point of euphoria where all the potential good news-leading stocks to be priced to perfection and not a care for potential downside risks.
Money flows mostly negative over the past years
Believe it or not, even as stocks rallied, money flows had been mostly negative over the past years as investors took profits, rebalanced into low-yielding bonds, or simply sat on the sidelines.  However, last month showed a dramatic shift; according to the Investment Company Institute.
November net inflow the largest amount in over five years
November saw a net inflow of $65 billion into mutual and exchange-traded funds, the largest amount in over five years.  Will this end being the proverbial 'when Main Street is buying it's time to be selling' as retail has historically been the late-to-the-game bag holders.
The Fear & Greed Index provides a broad view of the overall optimism. But, I think even as the "extreme greed reading" understates, the increasing speculation is becoming rampant in certain market sectors.
Try out the service investors are saying is: "The Best $19 You've Ever Spent"  — The Options360

Electric power/vehicle sector which is clearly a bubble
The areas that show extreme greed and rampant speculation include the SPAC frenzy, the electric power/vehicle sector which is clearly a bubble, and the insane valuations being awarded the new winners of the Internet i.e. Zoom (ZM), Palantir (PLTR), and Snowflake (SNOW), which trades at over 70 times sales with no profits in sight.
(Want free training resources? Check our our training section for videos and tips!)
All of this has basically made being bearish an impossible and foolhardy endeavor. Indeed, recent data from Goldman Sachs shows bears are nearly extinct as the level of short-selling has dropped to the lowest in over 20 years.

We approach a level of euphoria
One may think the lack of bears is an all-clear signal or a sign it must be nothing but clear sailing ahead.  But, as a contrary indicator, it suggests we're approaching a level of euphoria, or at least complacency.  Remember, shorts are embedded buyers. If they're gone and retail is finally getting fully invested, who's left to push prices ever higher?  Oh yeah, Janet Yellen is back.
[Last Chance] Claim your entry into the Options360 service for the special price of $19 before it's too late!
The post Is the Stock Market Approaching 'Euphoric Territory'? appeared first on Option Sensei.
(Want free training resources? Check our our training section for videos and tips!)