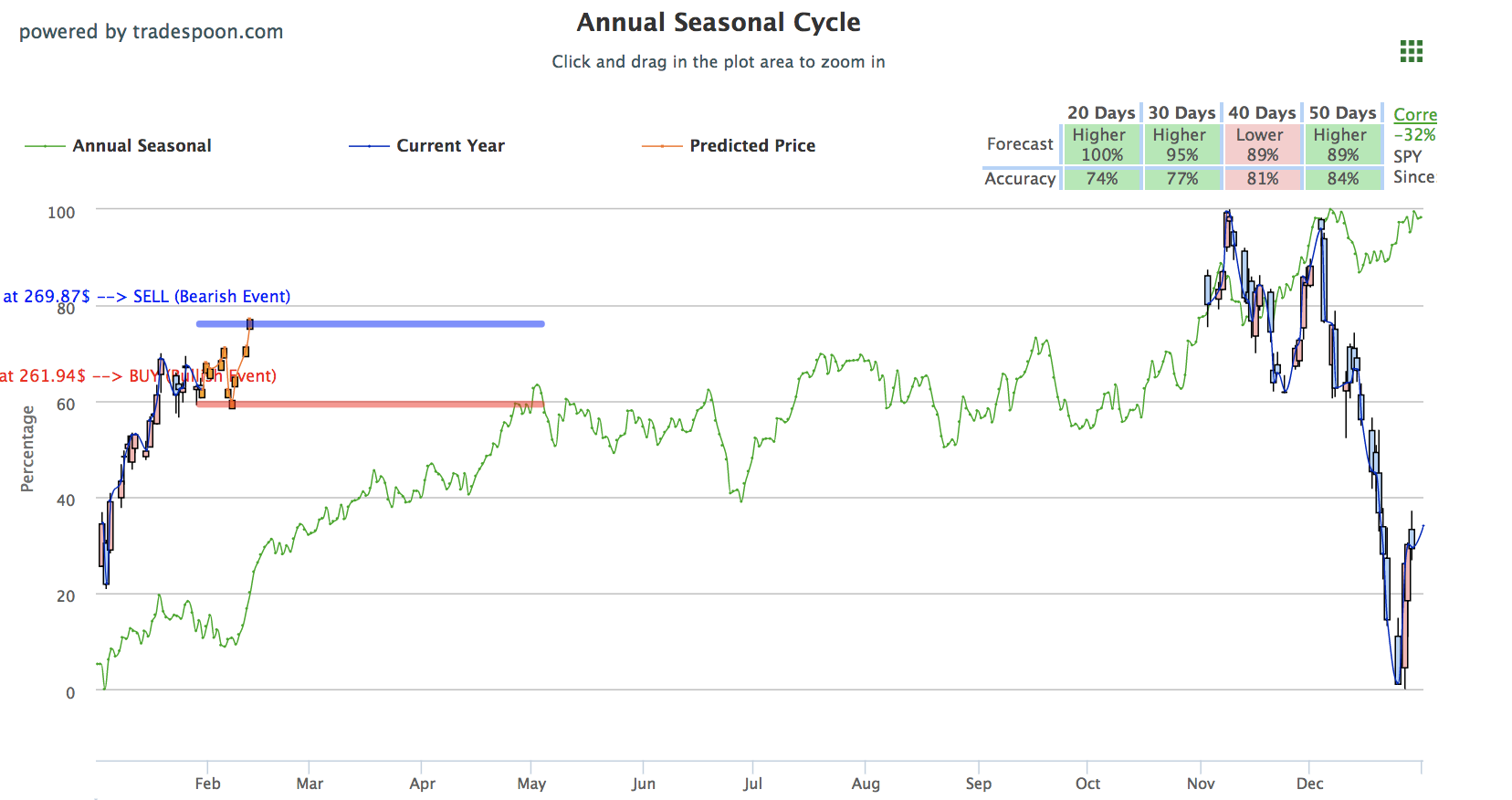 Pot Stock: High Alert!
RoboStreet – January 24, 2019
Pot Sector Unveils Another Potential Big Winner
The market action this week has been net bullish for the most part as earnings season continues to unfold and deliver some pleasant surprises that have investors feeling better about the prospects for the economy going forward. Solid earnings from Dow components Goldman Sachs, IBM, Nike, Proctor & Gamble, UnitedHealth Group and UTX Corp. have lifted optimism about further good earnings news in the offing.
It will be interesting to see how the FAANG stocks report and whether a sea change in market leadership is underway. As of yesterday, there was a pronounced rotation into the semiconductor and semiconductor equipment stocks after Lam Research and Xilinx posted much better-than-expected Q4 results, thereby inciting a strong bid for the sector and most of its components.
---

"I'm investing my own money in each and every stock as my AI platform identifies." 
And remember we're not talking about day-trading here.  I'm looking for 50-100% gains inside of the next 3 months, so my weekly updates are timely enough for you to act.
---
Regardless of the nice start for earnings season, the US/China trade situation remains a large overhang for the market, and until there is some positive clarity on any progress toward resolving the impasse before the next round of tariffs are activated on March 1, it's my view the market will remain in a trading range for the SPDR S&P 500 ETF (SPY) of 251-272 as per my Seasonal Chart denotes below.

I would not at all be surprised to see the market trade back down to the low end of the range heading into the summer months- thereby defining the current landscape as a "trader's market" for the foreseeable time. This backdrop is fine for making money using my Tradespoon AI tools and I've been trimming positions within our RoboInvestor portfolio on rallies where we can book profits from the recent market run up.
Having a proven AI system to direct buy and sell points is paramount in the kind of market we face for the year ahead and I want to encourage everyone reading this column to join RoboInvestor today and come alongside me and my real time trading capital that I commit to every trade within the RoboInvestor portfolio. My commitment is to be leading with my own money unlike most "paper tiger" advisors.
One sector that is starting to pop up more regularly on my AI platform is the cannabis space where a few leading names that have now traded for the better part of a year or longer are giving off enough data that we can track and act on them with a high level of confidence and precision. Both medical and recreational cannabis is a secular trend that offers specific investing opportunities, but as we've seen from how the stocks trade lately, there is plenty of risk as well.
I've highlighted Canopy Growth (CGC) recently and the bullish case for what is the sector's largest market capitalization ($14.85 billion) and its strategic partnership with alcoholic beverage giant Constellation Brands. It's this kind of teaming up with a global player in the consumer staples space that lends rising credibility to the whole cannabis investment theme and what brings me to another company in the pot space that I want to bring to everyone's attention.
Cronos Group (CRON) is a much smaller company by market cap ($2.71 billion), but has jumped into the spotlight of late after global tobacco powerhouse Altria (MO) invested $1.8 billion in Cronos back in early December. In doing so, Altria acquired a 45% stake in the company with the option of increasing its stake to 55% while also taking control of the board of directors by taking four of the seven seats.
For the most part, Cronos is a company dedicated entirely to the medical marijuana side of the industry. The company owns 100% of Peace Naturals, Original BC and 21% of Whistler Medical Marijuana Company. The Altria partnership opens up huge opportunities for global distribution that Altria already has in place. For Cronos, it's the quintessential arrangement for establishing an international footprint in the medical weed space with the option of introducing recreational products in the future.
Clearly, investors have warmed up to the Cronos Group story and the stock as well since the Altria announcement. Shares of CRON have traded to new all-time highs this past week, clearing $16 for the first time since going public. This is still a concept story that will begin to turn into a sales and earnings story this year. But that's OK knowing that, with the help of Altria, the business model will monetize during 2019 and beyond.
It is estimated that when the company reports 2018 year-end results, revenues will come in around $14 million, but are expected to jump to $76 million, according a Zacks Research forecast. The company may even break even this year or post a small profit, but that's irrelevant for now. It's really about top-line growth that will drive the story, similar to other disrupting companies like Amazon. com, which didn't report a profit for nearly a decade but saw its top line explode higher year-after-year.

Like the Amazon.com model that shook the retail industry to the core, so too does medicinal marijuana have the long-term prospects of upending many current and expensive therapies for treating host of diseases and chronic pain. For traders and investors, this new burgeoning industry is exciting for the prospect of building wealth from short and long-term strategies.
Extreme volatility within the sector makes for a risky venture when most of the companies like Cronos Group lack fundamentals and trade almost completely off of non-financial headlines. Applying my AI tools to manage risk and gain proper entry and exit points is, in my view, essential to generate consistent profits in this hot sector that holds much promise.
Put RoboInvestor to work today and take advantage of the power of artificial intelligence in not just trading and investing in the cannabis sector, but for all your strategies to get the very most out of what the market has to offer.
---

"I'm investing my own money in each and every stock as my AI platform identifies."
And remember we're not talking about day-trading here.  I'm looking for 50-100% gains inside of the next 3 months, so my weekly updates are timely enough for you to act.
---
*Please note: Any specific stocks mentioned on this page are part of our free subscription service. They are not included in any paid Tradespoon subscription services. Vlad Karpel only trades his own personal money in paid subscription services. If you are a paid subscriber, please review your Premium Member Picks, ActiveTrader or MonthlyTrader recommendations. If you are interested in receiving Vlad's personal picks, please click here.