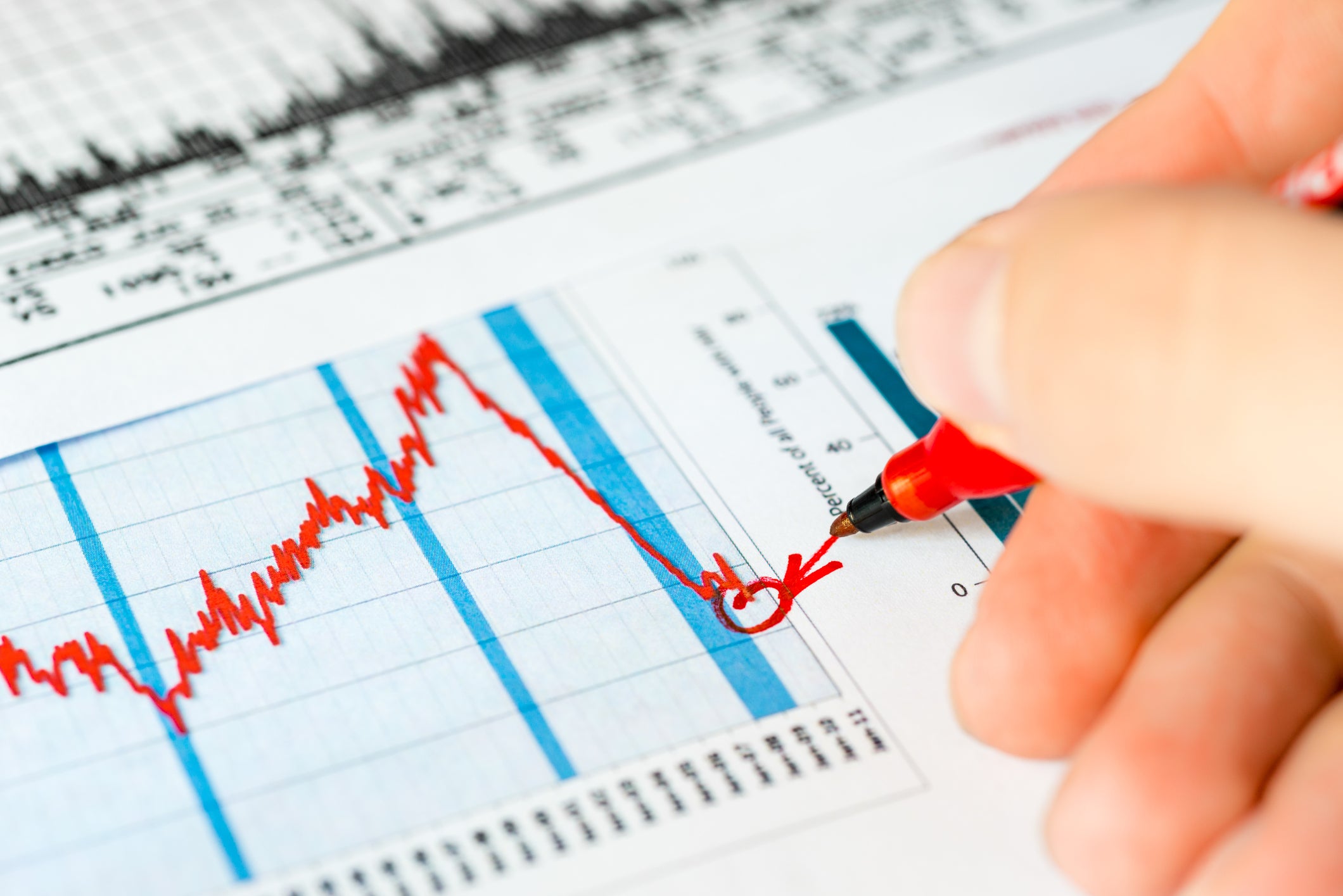 Friday's top losers; NeuroBo, NCR Corporations, & FedEx
NeuriBo signs conditional license agreement with Dong-A
NeuroBo Pharmaceutical Inc (NASDAQ: NRBO) shares dropped 27.8% on Friday after signing a conditional exclusive license deal with Dong-A ST Co. Ltd to develop and market DA-1726  and DA-1241. The product candidates are currently under study for type II diabetes and non-alcoholic steatohepatitis obesity treatment. D-1726 and DA-1241 are involved in lipid metabolism, weight loss, and glucose metabolism. In a Phase 1 study, DA-241 demonstrated a good tolerability profile. 
According to the terms of the license agreement, NeuroBo will be responsible for global development and commercial and regulatory activities in some areas of Asia Pacific. In addition, dong-a will be responsible for manufacturing clinical and commercial supplies at the South Korean manufacturing facility. NeuroBo plans to commence the Phase 2a trial of DA-1241 in NASH in 1H 2023, with the release of findings anticipated in 2H 2024. Also, the company will commence Phase 1a safety study of DA-1726 in 1H 2023 and release data in 2H 2023. 
FedEx issues profit warning and hiring freeze 
FedEx Corporation (NYSE: FDX) shares lost 21.4% after the company issued a profit warning and announced the closure of offices and park aircraft due to declining package shipping volumes. The update from the package shipping group came on Thursday after the closing bell and included a warning on earnings for the current quarter. FedEx also withdrew its fiscal 2023 guidance. 
On Thursday, the company released its preliminary quarterly results for the quarter ending August 31, which missed analysts' estimates. FedEx cited weak global volumes that accelerated in recent weeks. The company will release official results on September 22, and it expects business conditions to soften further in Q2, which led to the capital expenditure forecast cut and withdrawal of fiscal 2023 guidance. CEO Raj Subramaniam said the decline in global volumes was a result of worsening macroeconomic trends in the last weeks of the quarter in the US and internationally. 
NCR plans to separate its business into two public firms 
NCR Corporation (NYSE: NCR) shares dropped 20.3% on Friday after its Board of Directors announced the approval of a plan to separate the company into two publicly traded entities. The company plans to separate into a digital commerce company and ATM business instead of managing both under a single entity. Notably, the separation will be structured in a tax-free way and will finalize at the end of next year.
Chairman of the Board of Directors Frank Martire aid that NCR will unlock value for its shareholders by dividing its business into two separate entities. He said that the company had made considerable progress in the last four years, creating a top software as a service company while at the same time continuing to grow and strengthen the ATM business. With the creation of two separate companies, NCR seeks to accelerate the transformation rate, allowing each entity to execute its growth strategies and leverage opportunities.fina