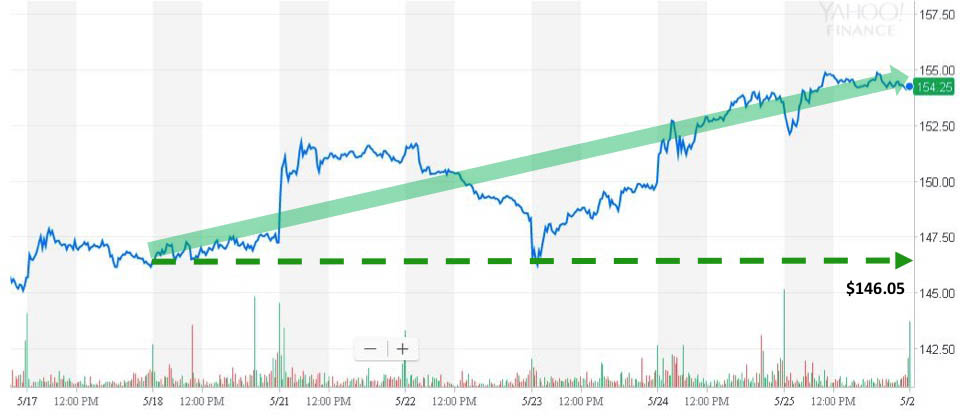 Old Dominion (ODFL) Stock Buy-Back
Old Dominion Freight Line, Inc. (ODFL) announced on May 17 that the company's Board of Directors authorized a new share repurchase program. Beginning after the May 23 expiration of the previous program, the repurchase program authorizes the repurchase of up to $250 million in common stock. In addition, Old Dominion Freight Line will pay a $0.13 cash dividend to shareholders who own stock as of the close of business on June 6.
Sonal reported the news to subscribers at 4:47 pm, and the next trade took place at 4:47 pm for $147.07. The stock price opened for regular trading the next morning at $146.05. After experiencing gains over the next six trading days, the stock closed at $154.25 on May 25.

Visit the Knowledge Center to learn more about trading share repurchases and buybacks.
To see the latest weekly webinar, you can visit our Live Webinar page.
Subscribe here if you would like to start receiving these signals in real-time and start trading!